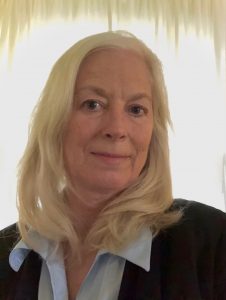 Mary C Mathwich, Esq., is an Associate Attorney at Doolan Platt & Setareh, LLP. Her practice areas include neglect, abuse, negligence, and medical malpractice in nursing homes, hospitals, assisted living facilities, and home care settings. 
Mary began her career as a Registered Nurse and became certified in the area of critical care.  After working full time in the field of nursing for 13 years, Mary became an attorney. She worked for a large national defense firm until 2020. Having been a nurse and having defended nursing homes and hospitals for more than 15 years, Mary brings a wealth of expertise and experience to the firm. In particular, her specialized and in-depth nursing and medical knowledge, coupled with an understanding of health care systems and operations, enhance her ability to prosecute the claims of our clients. She joined Doolan Platt & Setareh, LLP in 2021.
Mary graduated from Jackson Memorial School of Nursing with an Associate Degree in Nursing. She then obtained a Bachelor of Arts degree in Criminal Psychology from John Jay College of Criminal Justice and her law degree from Pace Law School. In addition to the New York State Courts, she is admitted to practice in the Southern and Eastern Districts of New York.  She belongs to the New York State Bar Association and the Rockland County Bar Association. Mary is the President of the Board of Trustees at the Edward Hopper Museum and Study Center in Nyack, New York and lives in Orangeburg, New York with her husband. She enjoys hiking, biking, cross country skiing and gardening.
Contact Mary: mary@dpsattorneys.com or (914) 787-7073